Powering safe, simple, and effortless curbside pickup
Completely Touchless. Everything is placed directly into your trunk without ever having to leave your car.
Communication is easy. Just hit "On My Way" when you're heading out!
No waiting for delivery – drive up, get your package, go
Get Started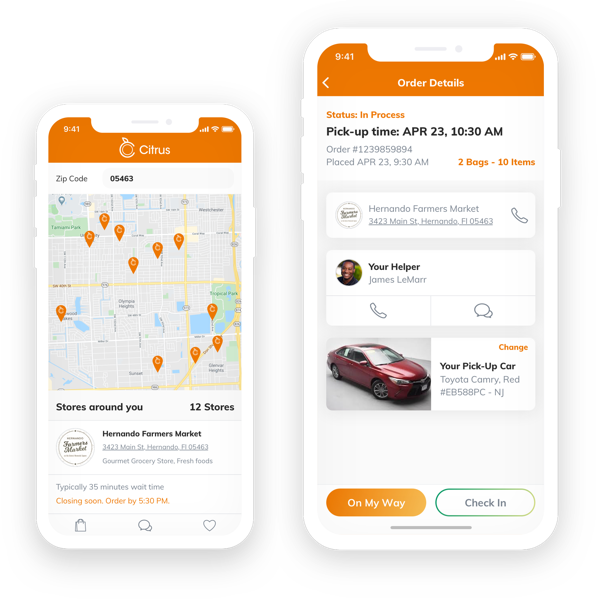 How it Works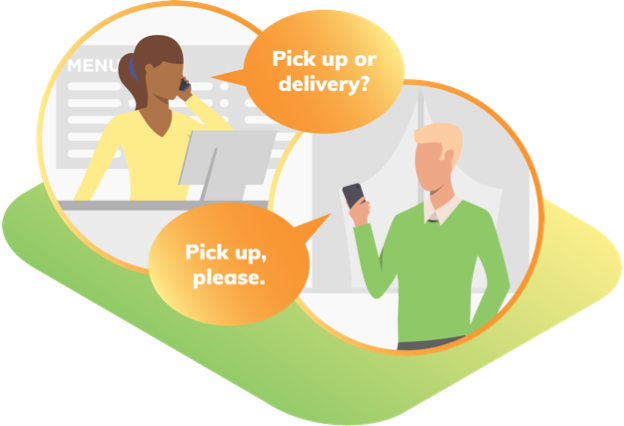 Safe Contact Free Curbside Pickup
Order from your favorite shops, stores, or restaurants. If you don't have a Citrus account, signup is quick and easy!
Drive to the store at your convenience
A notification will be sent once your order is ready, and just tap "On My Way" when you are heading out.
Your order is delivered when you pull up.
Once you arrive, your order will be brought directly to your car. Communication is done all through the app - you won't even need to roll down your window!
FAQs
What is Citrus?
Citrus is an app that helps speed you through curbside pickup. Enroll during online checkout, and enjoy the streamlined process of having your package placed in your trunk as soon as you pull up. You don't need to call, text, park, or wait – we take care of the details so you can drive up, get your package, and go. And best of all, it's touchless, so you and your family stay safe.
How is Citrus different from current curbside pickup?
The Citrus app helps manage the store's order pickup queue by providing your ETA once you activate the "On My Way" button. When you arrive, there's no need to call or text them as they will know you are outside so they can deliver your package as soon as you pull up.
Is my data safe?
Yes, we take data security seriously and are compliant with all the latest data security requirements.
What does it cost to use Citrus?
There are no costs to consumers for downloading or using the Citrus app.
How do I get started?
Just click on the consumer "Sign-Up" button below!
Feedback